Zkteco Access System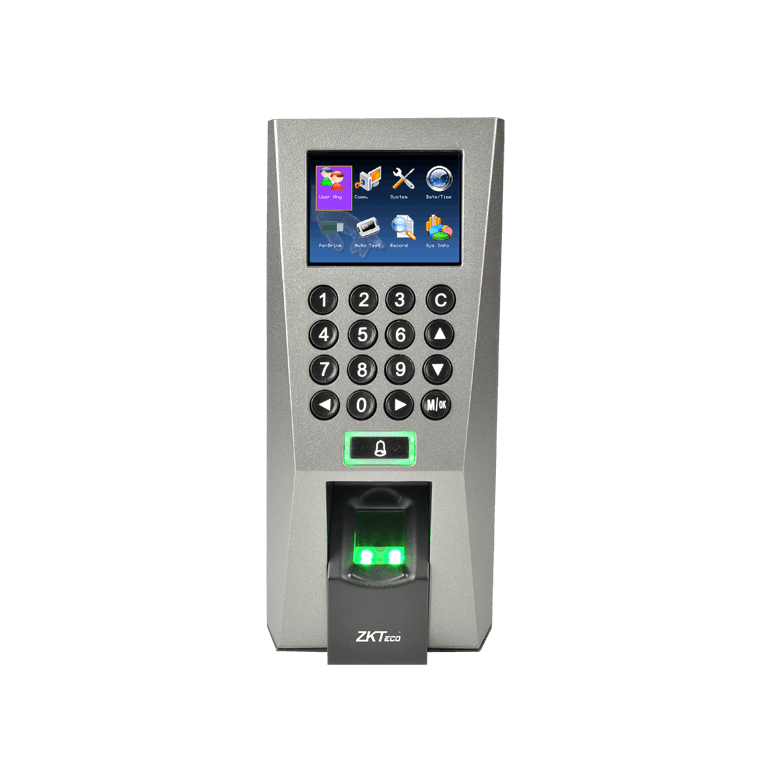 Zkteco F18Fingerprint Standalone Access Control and Time Attendance
F18 is an innovative biometric fingerprint reader for access control application. Offering unparalleled performance by using an advanced algorithm for reliability, precision and excellent matching speed. The F18 features the fastest commercial-based fingerprint matching algorithm and ZK high-performance, high-image quality infrared detection fingerprint sensor. The device offers flexibility to be installed standalone or with any third party access control panels .that support standard Wiegand signal. All the operations can be done on the TFT-LCD color screen. The fingerprint image will be displayed on it. That will guide user to put finger on proper position and increase recognition rate. TCP/IP and RS485 are available that the device can be used in different network.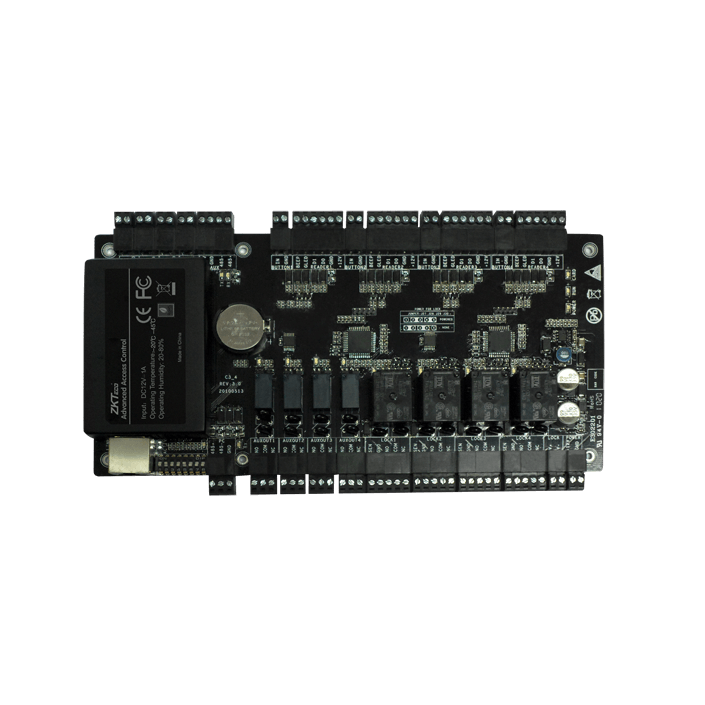 Zkteco C3-100/200/400IP-based Door Access Control Panel
ZKAccess Systems are built on flexible, open technology to provide management, real-time monitoring , and control of your access control system-all from a browser, with no additional software to install.Our secure Web-hosted infrastructure and centralized online administration reduce your IT costs and allow you to easily manage all of your access points in a single location. C3 series' versatile design features take care of present and future needs with ease and efficiency. It is one of the most rugged and reliable controllers on the market, with a multitude of built-in features.The C3 series control panle can communicate at 38.4 Kbps via RS-485 configuration or Ethernet TCP/IP networks. It can store up to 30,000 cardholders. SDK (Software Development Kit) is available for the customer to integrate the controller into existing access control software or to develop new software.
Sdoor Finger Access System
St Anti-copy System